Even though we are moving towards portable options like laptops and tablets, Keyboard and mouse is an integral part of your desktop system. But still, gamers prefer the big screen desktops that give them the flexibility to upgrade their desktop system. It is our quest to help you find out the best wireless Keyboard and Mouse combo in India under 2000.
Here in this article, we have picked the ten best keyboards and mouse tested them and arranged them in this list in decreasing order of priority. You can also connect these wireless combos with your laptop to play games and do the typing work by sitting away from the laptop display.
9 Best Wireless Keyboard and Mouse Combo Under 2000 Rs
While arranging keyboard and mouse combos, we have kept in mind a lot of factors such as durability of the product, brand value, ease of typing, mouse response, extra features, keyboard key customizations, etc. So let us see what we have got here for you one by one.
Logitech is a well-known brand when it comes to computer accessories. Since I got my primary desktop, I am using Logitech's keyboard, and mouse and Logitech never disappointed me. This keyboard has a user-friendly design with eight hot keys so that you can easily access music, e-mail, volume control, etc.
Logitech MK260r keyboard and the mouse combo utilize 2.4GHz wireless technology for trouble-free fast connectivity. This gives you a reliable connection up to 10 meters. Your information and business files are secure as the keyboard, and the mouse uses a 128-bit AES encryption. It has a wireless receiver that should be plugged into your computer's USB.
The keyboard is powered by 2 AAA batteries that last up to 24 months. The mouse is powered by 2 AA battery with a battery life of 5 months. This Logitech keyboard and mouse combo come with a 3-year warranty.
Logitech MK240 is for all those who are looking for a mini ultra-portable wireless gaming keyboard and mouse combo under 2K. This is very compact and lightweight. This combo is designed to provide ample comfort and durability in a slim profile. This combo will be a win amongst people who do not want to compromise with the looks and feel of their of their gaming keyboard and mouse.
Logitech MK240 comes with unique keys FN and Multimedia Keys like volume control and playback. The keyboard gets its power from two AAA batteries that have three years warranty. The mouse is integrated with the advanced 2.4 GHz wireless technology that gives connectivity up to 10 meters even in the interference of other signals without any dropout. This mouse comes with an AA battery with a battery warranty of 12 months. You have to plug a tiny USB receiver which is pre-paired with your keyboard and mouse for plug-and-play connectivity.
The third best gaming wireless keyboard and mouse combo is Dell KM113. This wireless keyboard features a sleek design with fully functional keyboard HOT keys and most importantly it is spill resistant. The 1000 DPI mouse sensor allows an excellent cursor movement. Keyboard and mouse work on advanced 2.4 GHz wireless technology that ensures drop out free secure connectivity.
The Full-sized Dell keyboard is easy to install, extremely durable and sturdy for both home and office use. This wireless combo is compatible with Windows XP and above versions and Linux OS. This wireless keyboard and Mouse combo from Dell comes with only six months warranty that is where it loses its points. Logitech is offering three years warranty, and Dell is just stuck on six months.
The fourth best wireless keyboard and mouse combo is HP Classic Desktop J8F13AA/V4L74AA#ACJ, Such a complicated name. Anyways, It has nothing fancy still due to smooth mouse and comfortable typing on the keyboard it has got the fourth position. It has five multimedia controls and three buttons for easy volume control. Its compact size and unique design make it portable.
It has a tiny USB receiver that you have to plug into your desktop, and you are ready to use this wireless setup. It works on 2.4 GHz advanced wireless spectra like all other combos. During our testing, we have not faced any signal dropout or lag when used within a regular size room. It comes with two years warranty, so in a case of any technical issue, you can contact the HP service centers.
Rapoo X1800 is on the fifth place in our list of best wireless keyboard and mouse combo under 2000 Rs. The mouse uses a 1000 DPI high-precision invisible tracking engine which ensures accurate and smooth cursor control. The keyboard has a spill-resistant design that provides carefree typing. The keyboard comes with some media keys that grant you access to the functions like media player, homepage and volume adjustment.
The keys are designed in such a way that there is a minimal clattering sound of typing. You can now concentrate more on your work and gaming with less noise. Like all other combos, it also has a USB receiver that gives you the facility to plug and play functionality. This wireless gaming keyboard and mouse combo are compatible with Windows XP and above. This wireless combo comes with three years replacement warranty.
Iball Achiever Duo X9 is the sixth best combo of wireless keyboard and mouse. It has a sleek keyboard with a curvy design that looks astonishing. The keys are far enough for comfortable typing; especially the enter and spacebar keys are big for extra comfort. It houses instant access multimedia control keys. For cursor click and movement, there is a button provided on the mouse which is also called a DPI switch. It is used set the speed of mouse cursor according to the user comfort.
Its 2.4 GHz wireless transmission gives hassle-free connectivity via a nano USB receiver. It has the highly durable construction adds to its service life. This keyboard hardly requires any maintenance and attention. Still, if you face any issue with the hardware, you can go to the iBall service center within three years warranty period offered with this combo.
TacGears Tgwlkbc5001w has a super sleek keyboard and mouse. The white color of the keyboard and mouse add to its beauty. This keyboard will give you the feel of a laptop keyboard. It's keys and spacing between them are just like the full-size laptop keyboard. With its beauty comes some drawbacks. You have to clean it since it's white finishing makes it prone to get dirty if you use it with dirty hands or dirty place.
It works perfectly with USB 2.0 and USB 3.0 and is compatible with Windows XP and above. The keyboard has media hotkeys and whisper-quiet keys. It uses 128-Bit Aes Encryption for data security. Overall this laptop will cost you around 1100 Rs, and it is good value for money at this price.
Rapoo 8000 is a mini wireless keyboard and mouse combo. Its keyboard is super sleek, ultra-portable and looks premium. Its keyboard features customizable multimedia keys, and it is spill resistant too. This combo is suitable for those who are always on the move. The keyboard is not a full-sized keyboard so which are used to the standard desktop keyboard might feel some problem with this keyboard.
It comes to three years warranty and a battery life of about 12 months with normal usage. It has a USB receiver that has "Plug and Plays" functionality and gives a user the freedom to be in 10 meters area for functional connectivity. There is no LED Indicator Light for the Caps Lock and Num-Lock. The sensitivity of the mouse is excellent. Overall, Rapoo 8000 is the best wireless keyboard and mouse around 1000 Rs.
Zebronics is known for manufacturing cheap and good computer accessories. The last and one of the most affordable best keyboard and mouse combo is Zebronics companion6. This wireless combo will cost you around 900 Rs, and at this price, you wo not get the better option than this. This keyboard has an ergonomic design for better utility and performance, and the keys are UV coated for longer durability.
The keyboard has an On/Off switch and the sleep functionality to reduce power consumption. The mouses use a 1000 DPI resolution for smooth scrolling. This wireless combo is compatible with Windows XP, Windows 7, Windows 8/8.1 and 10, Linux & Mac. The keyboard keys are easy to type, and the typing sound is somewhat annoying during the night when surrounding noise is low.
We hope you like our list of the best wireless keyboard and mouse combos that you can buy below 2000 Rs. These wireless combos are the complete value for money that you pay for them. If you have any questions or suggestions for us regarding the keyboards and mouse, do comment down below. We will reply to you at the earliest.
Affiliate Disclosure: Faceofit.com is a participant in the Amazon Services LLC Associates Program. As an Amazon Associate we earn from qualifying purchases.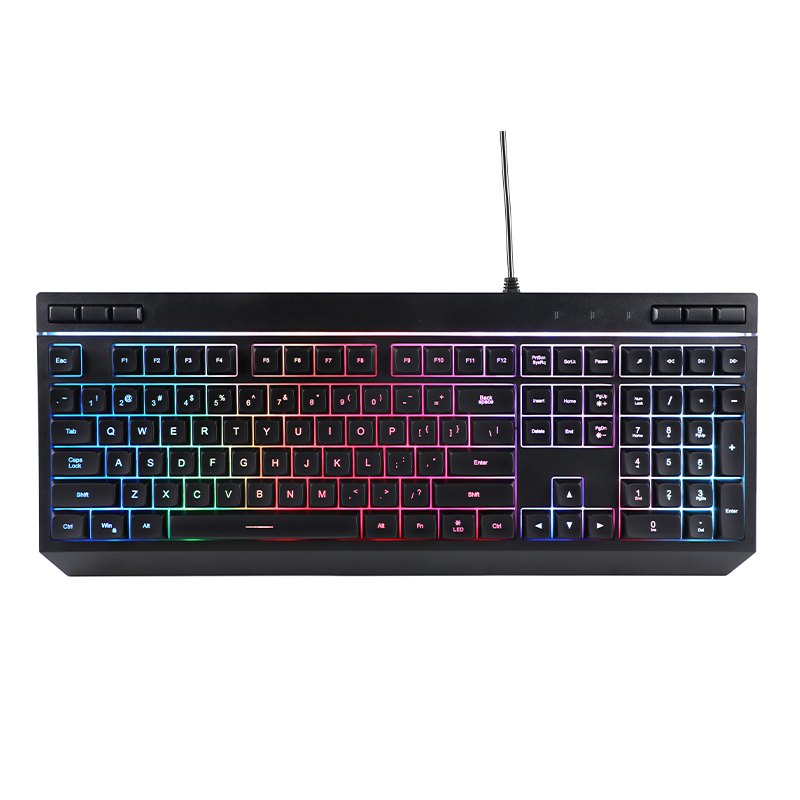 Should I give my cat OTC worm med?
Unless you know exactly what type of worm you are treating, then no, do not use OTC wormer. Chances are the wormer is safe (it is hard to overdose with most wormers), but you may not be treating the actual problem. The best thing to do is to take a sample to the vet and find out what type of worm your pet has. Then, they can recommend the proper wormer for your cat. Also, if it is tapeworms, they get those by eating a flea. You should also treat your cat for fleas (frontline, advantage, or revolution, NOT Hartz or any OTC flea preventative) so she does not get reinfested with tapeworms. It is possible for a cat to get tapeworms by eating a bunny or mouse with fleas, so also pay attention to what your cat catches in the yard. Good Luck.