Wireless peripherals and game applications have been irrelevant for a long time. However, with the improvement of wireless technology, the performance of transmission speed and response delay are closer and closer to wired transmission, and more and more wireless game peripherals appear. Like wireless mouse and other peripherals, wireless headphones are nothing new, but they really claim to reach the level of wired products and have game ability. There are not many, but not none, wireless headphones with ultra-high sound quality. Hyperx, which has cultivated game headphones for many years, recently launched such headphones - cloud mix Bluetooth game headphones.In order to improve the performance of Bluetooth connection, cloud mix adds aptx protocol to make the transmission bandwidth larger and the delay time smaller during Bluetooth mode connection, which makes it possible for high-quality playback and synchronous performance of game sound effects. Therefore, cloud mix has become one of the few "game" headphones based on Bluetooth.The hyperx cloud mix is compact in appearance, and the aluminum frame and telescopic rod are strong and lightweight, so although it is large, it weighs only 275g. Large earmuffs have a certain pitch angle and a good elastic frame, so that they can meet different head shapes. Earmuffs and headbeams are made of skin surface, lined with special memory foam, with comfortable touch and moderate softness.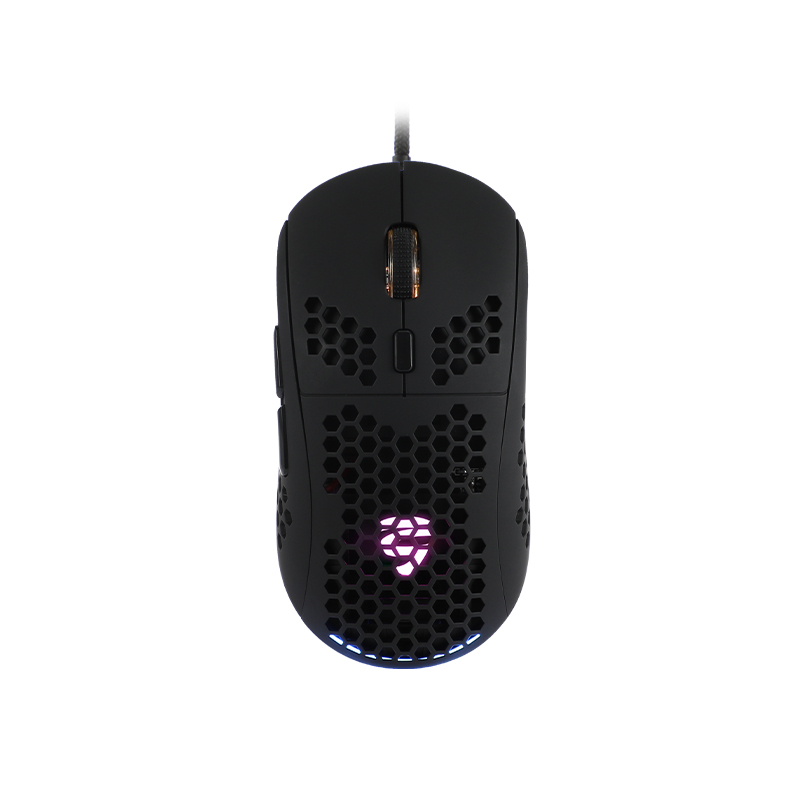 Control buttons are set at the rear of the left and right earmuffs of cloud mix. The left side is the multi-function control key, and the right side is the power and volume keys, which can balance the weight of the left and right earmuffs and the operation frequency of the left and right hands. It uses micro USB charging interface and has a battery life of 20 hours.Like most Bluetooth headsets, cloud mix has a built-in microphone to facilitate Bluetooth calls, but it also provides a detachable suspension microphone. This external microphone has passed TeamSpeak and discord certification. It is equipped with a wind-proof and noise proof sponge cover. Combined with the wire control on the connection, it is used for game call and live broadcast. The effect is better than the built-in microphone.Hyperx cloud mix adopts the double tone cavity design featured by the recent cloud series to separate the low tone from the sound of other frequencies, so as to avoid the problem of sound quality turbidity and distortion caused by the mixing of high, medium and low tones in the same tone cavity. It has also passed the hi res certification and provides a frequency output of 10Hz 40KHz beyond the resolution of ordinary human ears, with better sound details.
After the power is exhausted, hyperx cloud mix can also connect the device through wired connection. Its main cable adopts headset in one interface with wire control, which is suitable for connecting digital devices. In addition, it also provides an extension cable using headphone and microphone split interface, which is more suitable for connecting PC devices.
In actual use, although the actual weight of hyperx cloud mix is not light, it feels easy to wear. The top of the head of the main load-bearing part and the ear roots of the secondary load-bearing part will not feel pressure and fatigue after wearing for a long time. While maintaining stability, the frame has a large elastic margin, which makes the ears feel easier, and can well accommodate the glasses legs without tenderness. It has no active noise reduction design, but uses earmuffs with good wrapping effect. It can also provide good noise reduction effect outdoors, but it also makes it a little muggy in summer or indoor use.
In the music audition, cloud mix performs very well. The midrange is round, the bass is thick but not shocking, and the treble is clear but not exciting. It is very suitable for pop music, classical music, symphony and other sound sources, as well as various games with excellent soundtrack, especially some high-end mobile games. In the game test, its detailed performance ability can make people clearly hear the footsteps approaching, the whisper of NPC, the roar of bullets around them, and improve their control over the environment.Hyperx cloud mix has excellent game ability and can enjoy video and audio well. After removing the external microphone, it can also be used happily outdoors with users. On the whole, its adaptability is very strong. It is a good choice for different consumer groups such as PC and mobile game players, video lovers, digital users and so on.