(source: Technology Octopus stew)How to get a good office environment? How to improve your office efficiency in the details of work? In fact, this is closely related to our office supplies. Computers are always inseparable from our office environment, and the peripheral equipment has also become a way to improve office efficiency. Today we want to talk about the new MX keys wireless keyboard of Logitech MX series.Speaking of Logitech's MX series, I believe many people have known or are using the products. The MX Keys Wireless Keyboard launched by Logitech this time still adheres to the fine tradition of this series. When you put it on the desktop, you can still see a wireless peripheral with fashionable technology. MX keys also has a perfect tilt angle to achieve strong keyboard support, making us more comfortable to use.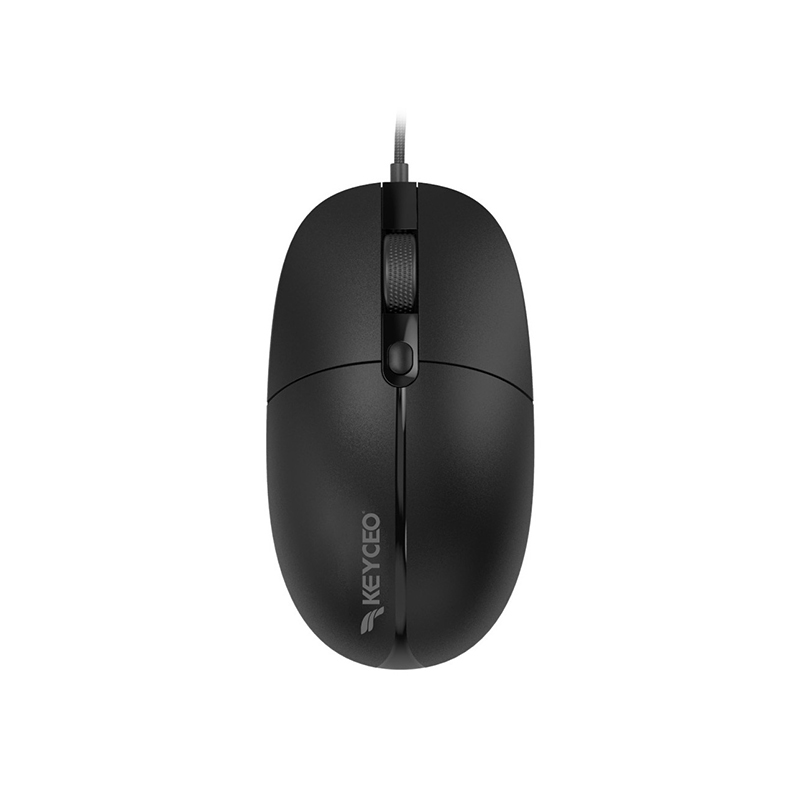 At present, the MX keys wireless keyboard has only one color matching, which adopts the metal gray single board structure. The combination of black and gray makes it easy to integrate into the simple office environment, making you more comfortable when you work. Logitech has always had in-depth research and more professional design on computer peripherals. Similarly, on the MX keys wireless keyboard, the author feels this carefully crafted spirit of ingenuity.It uses circular or oval concave design on our commonly used key caps, which can be exactly consistent with our fingertips. The height of the key cap is moderate, which is more in line with ergonomics, and a matte coating containing metal texture is added to the key cap material to further improve the quality of touch.In addition, on the rebound of keys, Logitech MX keys wireless keyboard automatically rebounds based on elastic film. The key depth and rebound strength are carefully adjusted, so that you can get a slight paragraph feeling every time you hit. As a high-end office keyboard, the mute design of MX keys wireless keyboard has also reached a high level. While ensuring that you can type efficiently, it will not make noise and affect others' office work.
For some business office workers, staying up late and working overtime is their norm, so how can an office keyboard without backlight? Logitech provides an intelligent backlight for the new MX keys wireless keyboard. It can recognize our automatic sensing at the part contacting the keyboard through the distance sensor, and then turn on or off the keyboard backlight. At the same time, the sensor will automatically adjust the brightness according to the ambient light, which can not only save energy and power consumption, but also let us experience a novel sense of science and technology.In terms of connection, Logitech MX keys wireless keyboard has also made a breakthrough. It has USB receiver or Bluetooth low-power dual connection technology. When we use multiple devices, one MX keys with MX master mouse or other mouse supporting flow can operate and control across computers, so that we can easily control more office equipment and improve the work efficiency of transmitting documents and pictures. In addition, the MX keys keyboard is also compatible with windows, MAC, IOS and Android operating systems. Small partners who use multiple systems in the office do not have to worry about incompatibility.Logitech MX keys, as a wireless connected keyboard, also faces a certain test in terms of endurance. It can support users for 10 days when it is fully powered, and it can work continuously for about 5 months when the backlight is turned off, basically meeting the needs of most users. Logitech also equipped it with a rechargeable USB type C interface to quickly restore it to full blood.
In general, Logitech MX keys wireless keyboard has brought us an excellent experience in both design and usability. After the author's use with MX master for more than 3 days, he also has a new understanding of MX series wireless keyboard and mouse. They are office peripherals that can be used by us. They are not only a simple keyboard and mouse, but also have a certain impact on our office efficiency.