Sep of 2021, Keyceo Launch the new product
--Brother Model SA keycaps Gaming keyboard
KY-K9560,KY-K9570
This product the process are different than the Normal Gamign keyboard on the market .
It will be use nitrogen gas injection process top cover and button cover, improve the Sand hole and scratch mark issue
Double painting keycaps , passed 10 million times life tested
Gaming keyboard keycaps will be use SA shape design .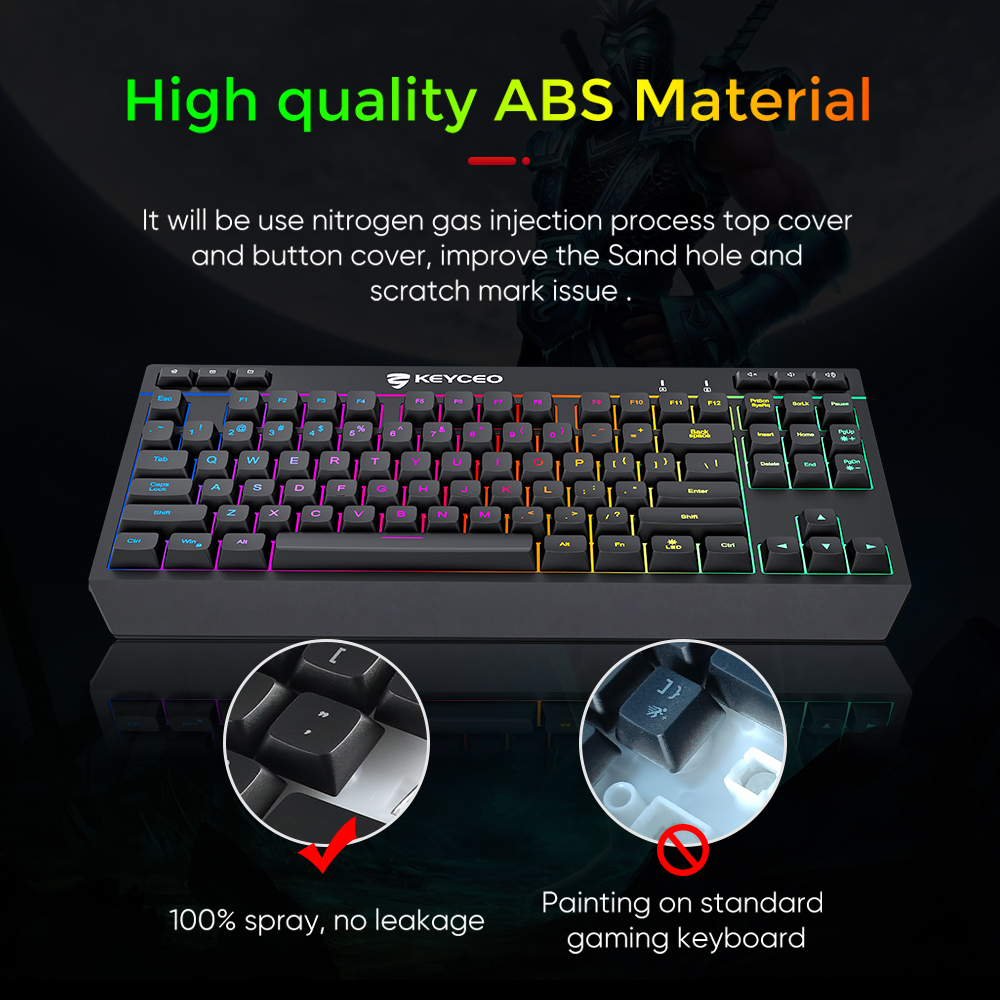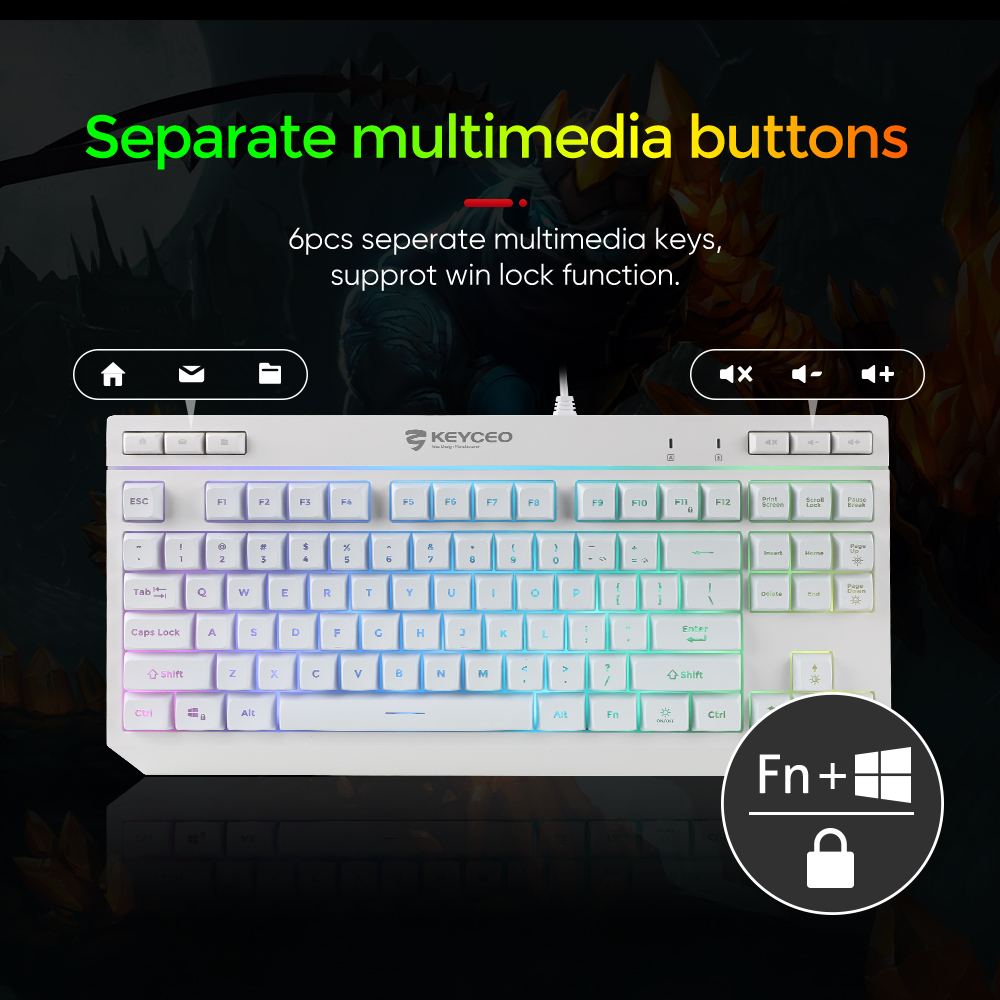 Silence feeling.
The keyboard are support Rainbow and RGB Backlit.
Support 6 keys or 26 keys anti-ghosting.
Keyceo have confidence in this product becauase of above mentioend quality control and price . welcome you join with us plan the game togther
For a PC player, the importance of the gaming keyboard is self-evident. As an integral part of the gaming peripherals, the gaming keyboard can greatly enhance the experience of the game. KY-K9560 has independent multimedia key, with Win lock function design, special design keycap, 6 or 26 key anti-ghosting, ergonomic design supports all layouts, so that everyone can recognize the keyboard, I hope everyone can choose this A gaming keyboard that suits you After all, not every product can meet the expectations passed down from the previous generation. This is not just an inheritor, the rich features are even more attractive. This keyboard is equipped with more novel RGB lights, but also has a more beautiful design appearance..
Ergonomic design You can decide whether to rest your wrists according to the actual situation of the game. Gamers all know the importance of rest, especially when you have just finished a fierce game. This keyboard is made of plastic, which makes it more efficient during the game. The fully-wrapped button design allows sweaty players to get a better gaming experience. funplus phoenix vs edward gaming