Dear keyboard and mouse buyers, the computer peripheral industry has always been closely related to people's daily work and life. With the continuous development of technology, various innovative products are emerging in this field to provide users with more efficient and comfortable computer peripherals. KEYCEO, as a professional keyboard, mouse, earphone and other peripheral product provider, will analyze the development of the keyboard, mouse and other computer peripheral equipment industry in 2023, and how buyers can choose reliable manufacturers in the post-epidemic era.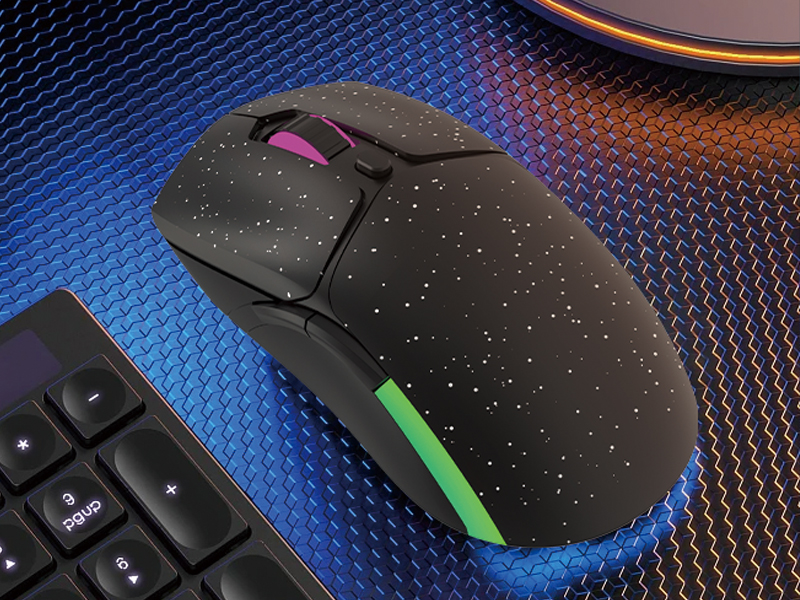 1. Industry development trend
1.1 Virtual reality and games With the increasing popularity of virtual reality technology and e-sports competitions, the keyboard and mouse industry is also constantly improving and upgrading, and products specially designed for gamers emerge in endlessly. High speed operation, durable materials and innovative designs have all become essential factors in the gaming peripheral industry.
1.2 Ergonomics and comfort With the increasing prevalence of physical diseases such as carpal tunnel syndrome and rat elbow, consumers are paying more and more attention to ergonomic design and comfort factors. Keyboards and mice began to incorporate ergonomic design concepts, such as curved keys and vertical mice, to reduce physical fatigue and improve user comfort.
1.3 Intelligent and multifunctional The development of intelligent technology enables keyboards and mice to have more functions, such as programmable shortcut keys, voice input, gesture recognition, etc. Additionally, advances in wireless technology and rechargeable batteries have eliminated the need for cables and simplified device interfacing.
2. Manufacturing process
2.1 In the research and development stage, KEYCEO analyzes market demand and user pain points, and learns from the innovative design concepts of other products. Products designed at this stage should meet or exceed industry standards and ensure consistently high quality.
2.2 KEYCEO includes material selection, appearance design and ergonomic design in the product design stage. At this stage, designers need to communicate with our production department and engineering department to ensure that the design meets the standards of manufacturing process and production capacity, and will not increase manufacturing costs.
2.3 In the production stage, select high-quality raw materials, advanced production equipment, and skilled operators to ensure product consistency and stability. KEYCEO has established a complete quality control system and conducts strict inspections to prevent defective products from entering the market.
2.4 KEYCEO provides customers with reliable after-sales service, technical guidance, replacement parts, etc. In addition, KEYCEO also listens to customer feedback to improve product quality and user satisfaction.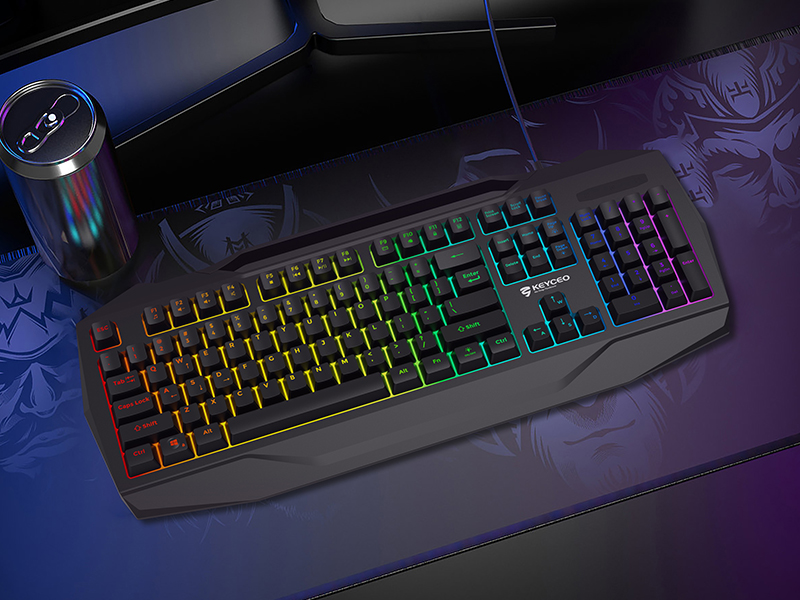 Keyceo patent Gaming keyboard
Backlit Gaming keyboard
High quality ABS Material
12 PCS Multimedia keys
With Win lock function
Arrow and WASD keys exchange function
Anti-ghosting keys
Support a variety of backlights
The slot for put the mobile phone or pens
Support all the layout
Ergonomic design
3. How to choose a manufacturer in the post-epidemic era
3.1 In the post-epidemic era, consumers' health awareness and consumption habits have changed. In order to increase sales, some manufacturers may sacrifice product quality to reduce costs. Therefore, buyers should pay attention to the quality of products, choose reputable manufacturers, pass relevant certifications, and have a good reputation in the industry to identify cooperation partners.
3.2 Sustainability is another important factor in the post-epidemic era. A reliable manufacturer should insist on sustainable production, use environmentally friendly materials, and not harm the environment and public health.
3.3 Good after-sales service can not only help users solve product problems, but also reflect the manufacturer's attitude towards product quality and user satisfaction. Therefore, buyers should evaluate the after-sales service and technical support offered by the manufacturer. Generally speaking, the development of the computer peripheral equipment industry such as keyboards, mice, and earphones is closely related to technological innovation and user needs. In the post-pandemic era, buyers should focus on product quality, sustainability and after-sales service when choosing a manufacturer.