KEYCEO, as a manufacturer specializing in consumer electronics accessories, has been committed to providing high-quality, reliable, and uniquely designed products to bring users a high-quality experience. In Brazil's participation in the exhibition, we displayed a series of newly developed products, including gaming mice supported by advanced technology, and ergonomically designed keyboards. These products not only meet users' needs for efficient use and comfortable experience, but also demonstrate the company's strength in technological innovation and product design.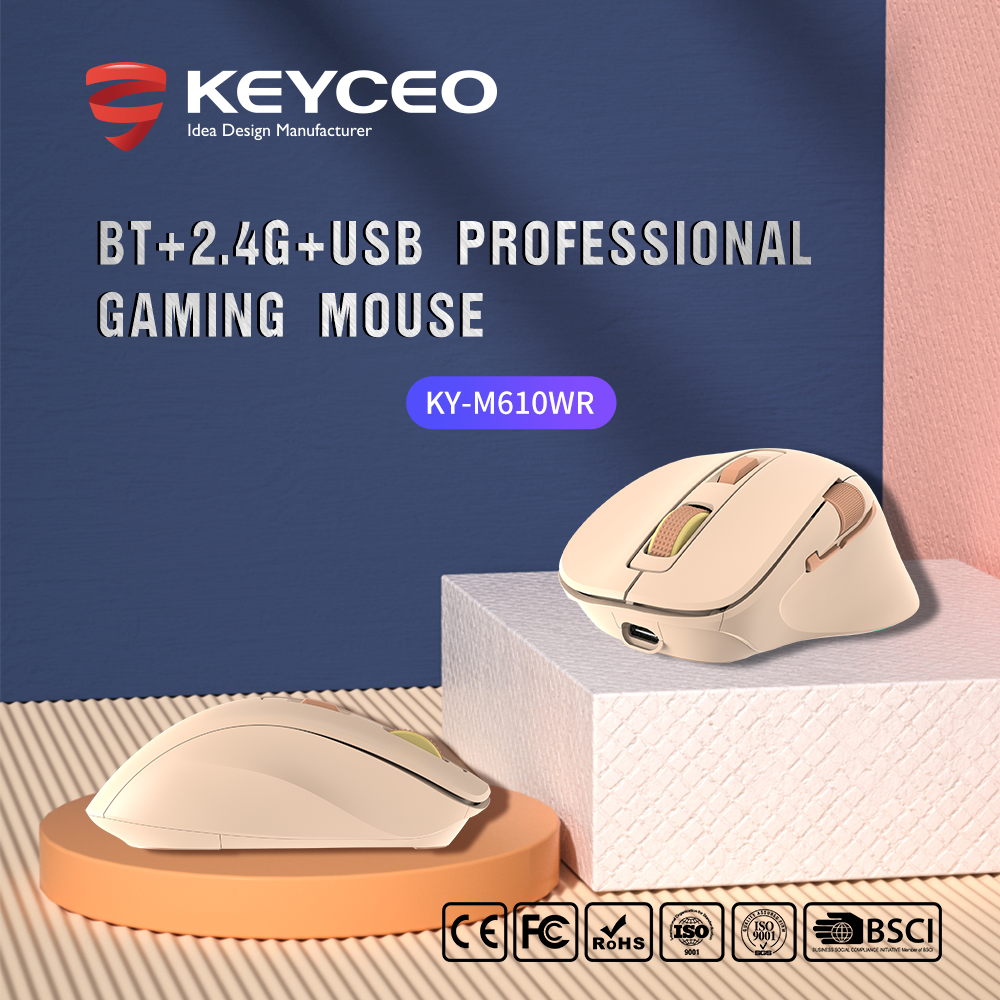 Game office crossover rational consumers as the target customer group of this product;
Products to meet the game players to the mouse performance of high requirements, but also to meet the long hours of office comfort and convenience;
Participating in Brazil Consumer Electronics International Exhibition is of great significance to KEYCEO. First of all, through participating in the exhibition, we communicated and shared with industry leaders from all over the world, learned about the latest technology trends and market demands, and enhanced the company's influence in the industry. In addition, during the exhibition, KEYCEO also conducted in-depth business negotiations with other exhibitors to discuss cooperation and partnerships, expanding the company's business network and connections with the international market.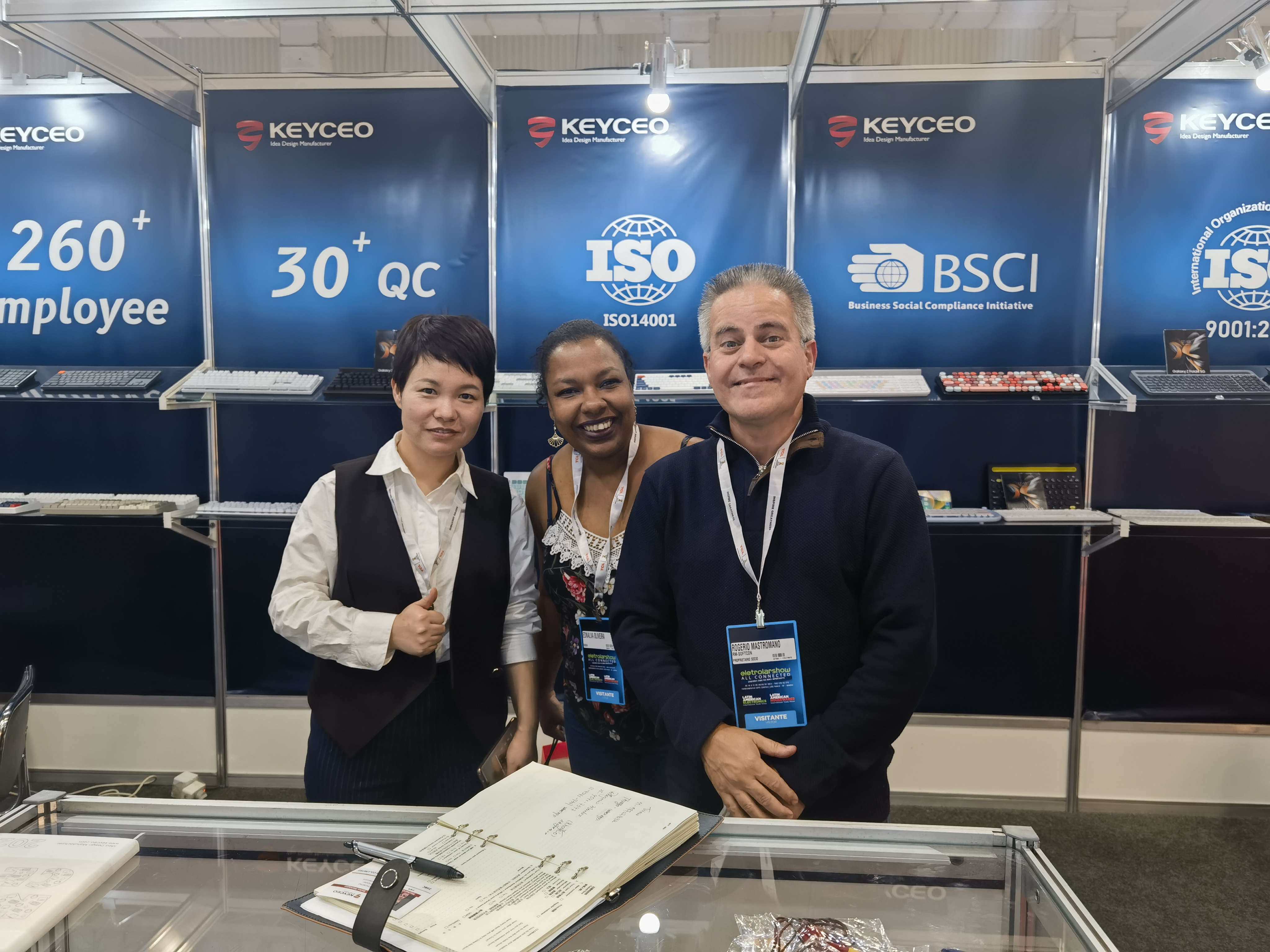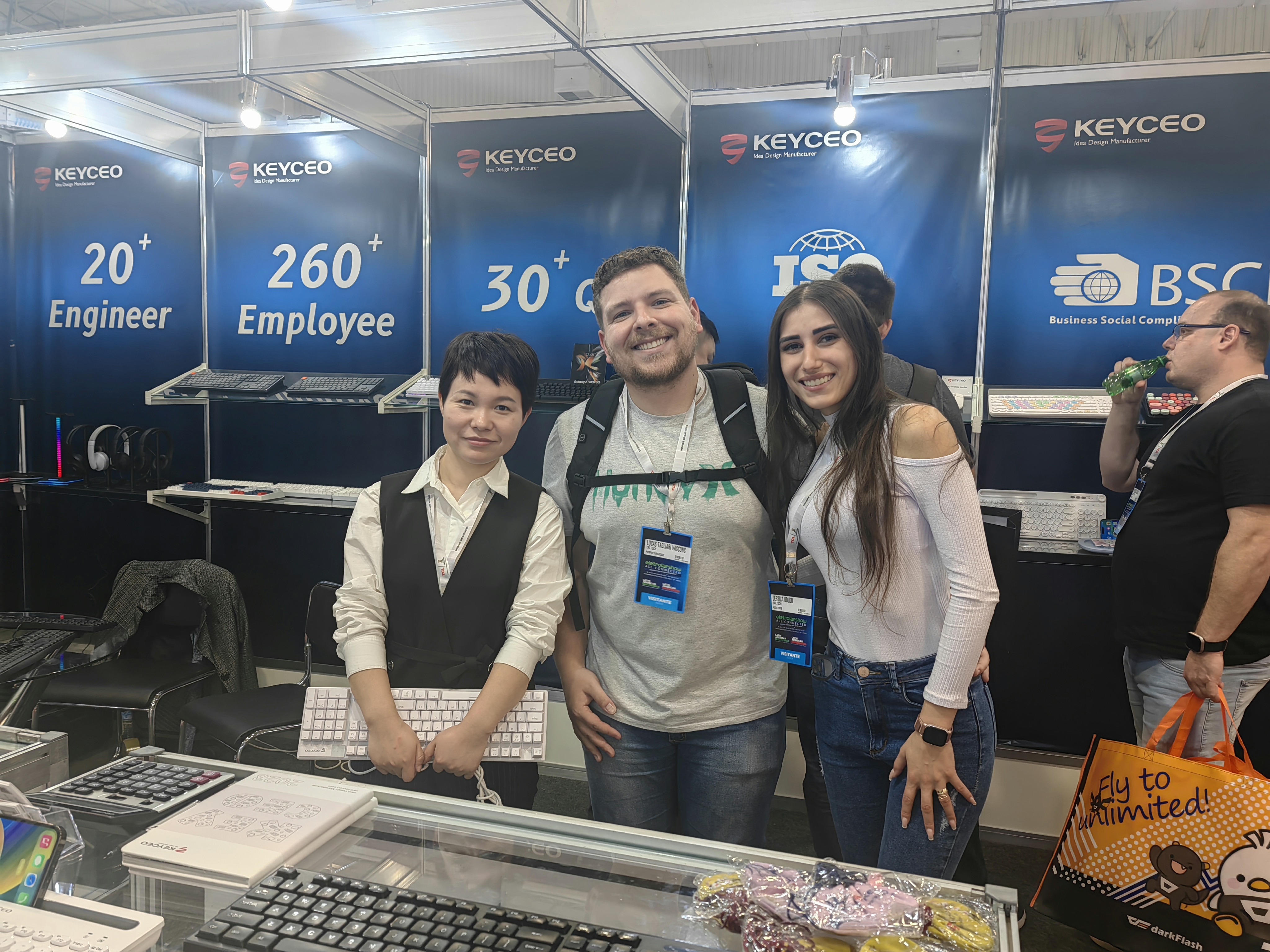 As one of the largest economies in South America, Brazil has a vast electronic market and a large consumer base. Participating in the Brazil International Exhibition provides an important opportunity for KEYCEO to promote the brand and expand sales channels to the Brazilian market. Through the exhibition, KEYCEO has attracted more consumers' attention and improved the popularity and recognition of KEYCEO in the Brazilian market.
We negotiate and cooperate with local distributors and partners to find more resources and channels to further increase product sales and market share. By cooperating with local companies, KEYCEO has a better understanding of the needs of the Brazilian market and consumer preferences and adjusts product design and marketing strategies based on this.