Introducing the perfect cross between the avid gamer and the hardworking office worker - our unique and professional gaming mouse! Designed with the rational consumer in mind, we combined the best of both worlds to create a product that meets the high demands of gamers while providing office-grade comfort and convenience.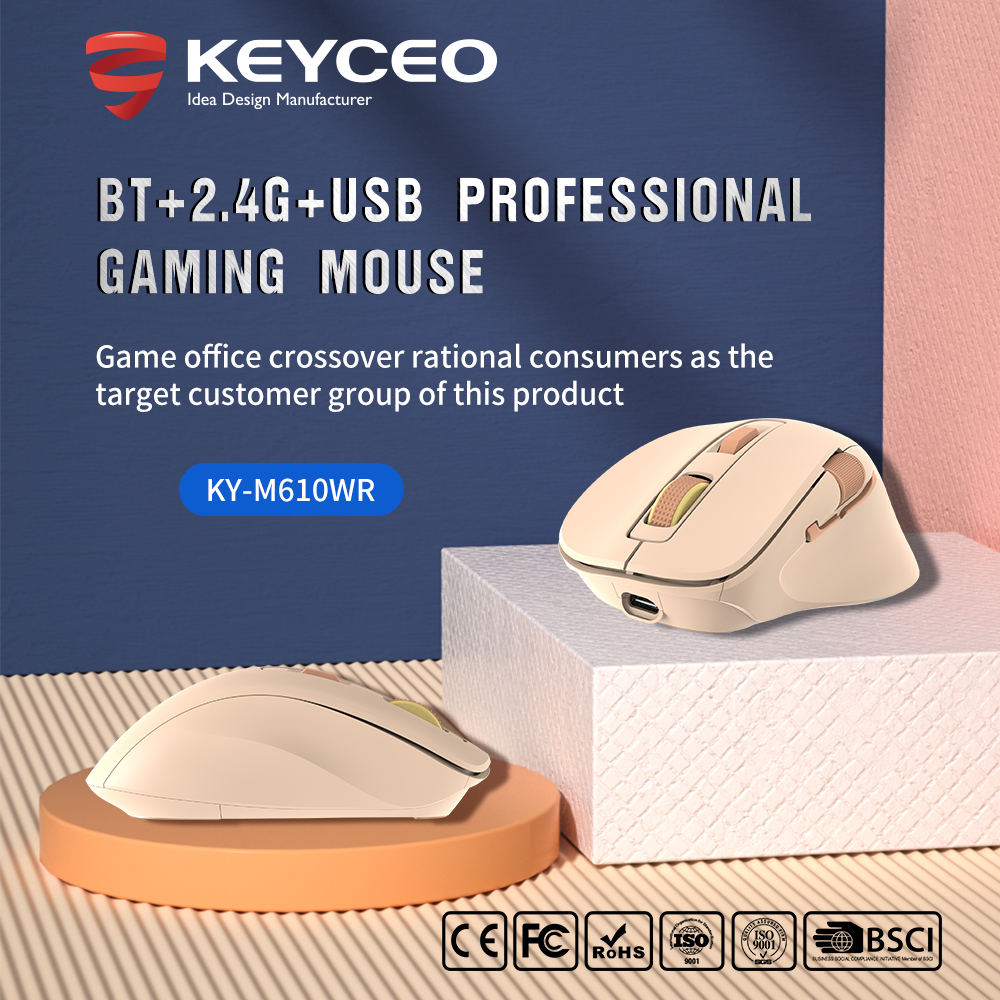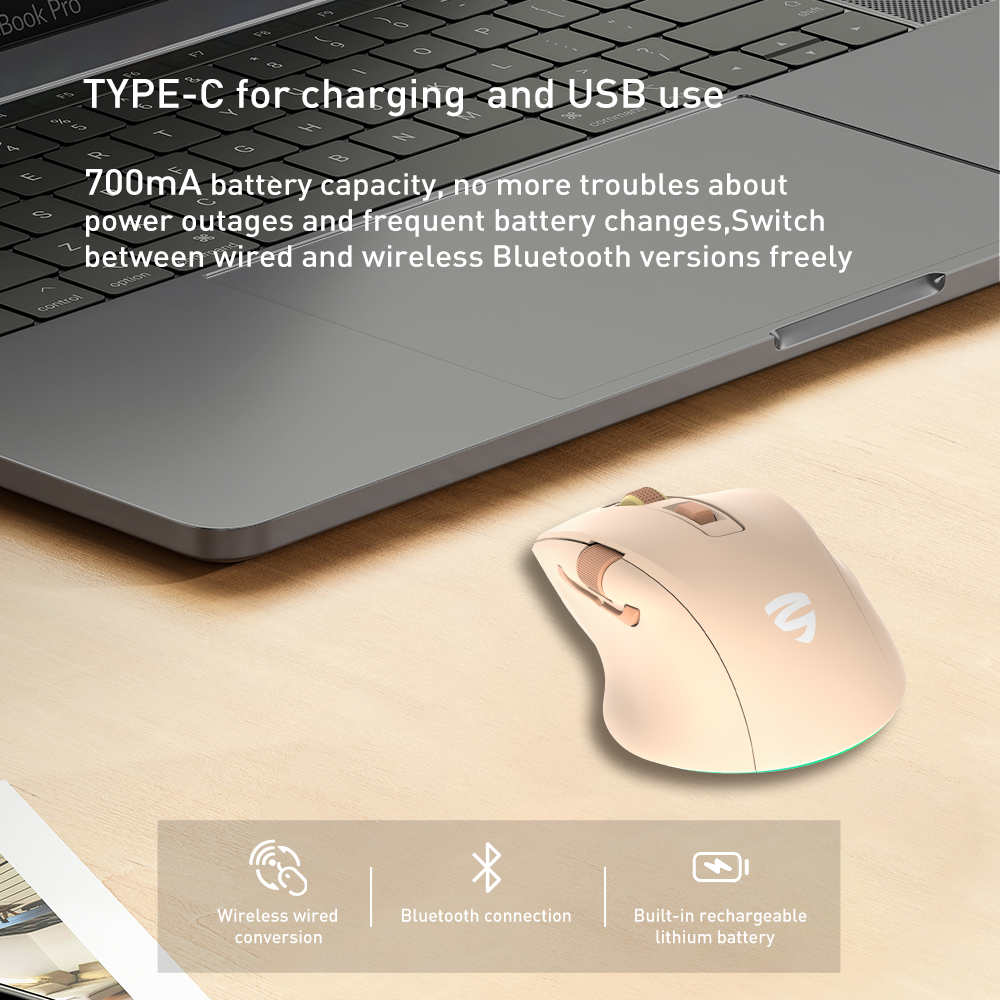 Our ergonomic gaming mouse is specially built to meet the ever-increasing performance requirements of gamers, using high-precision mold manufacturing processes such as CNC and mirror spark machinery to ensure perfect product details. This mouse meets and exceeds every gamer's expectations as it is built to handle the most demanding online games with ease.
The comfortable and ergonomic design of this wireless mouse is perfect for long hours of gaming or even office work. We take pride in ensuring that our products not only meet but exceed the expectations of the most discerning of customers.
Our rechargeable mice are designed with convenience in mind, because we know how important it is for consumers to have a product that is both convenient and environmentally friendly. This mouse charges fully in hours and lasts for days without frequent recharging or battery replacements.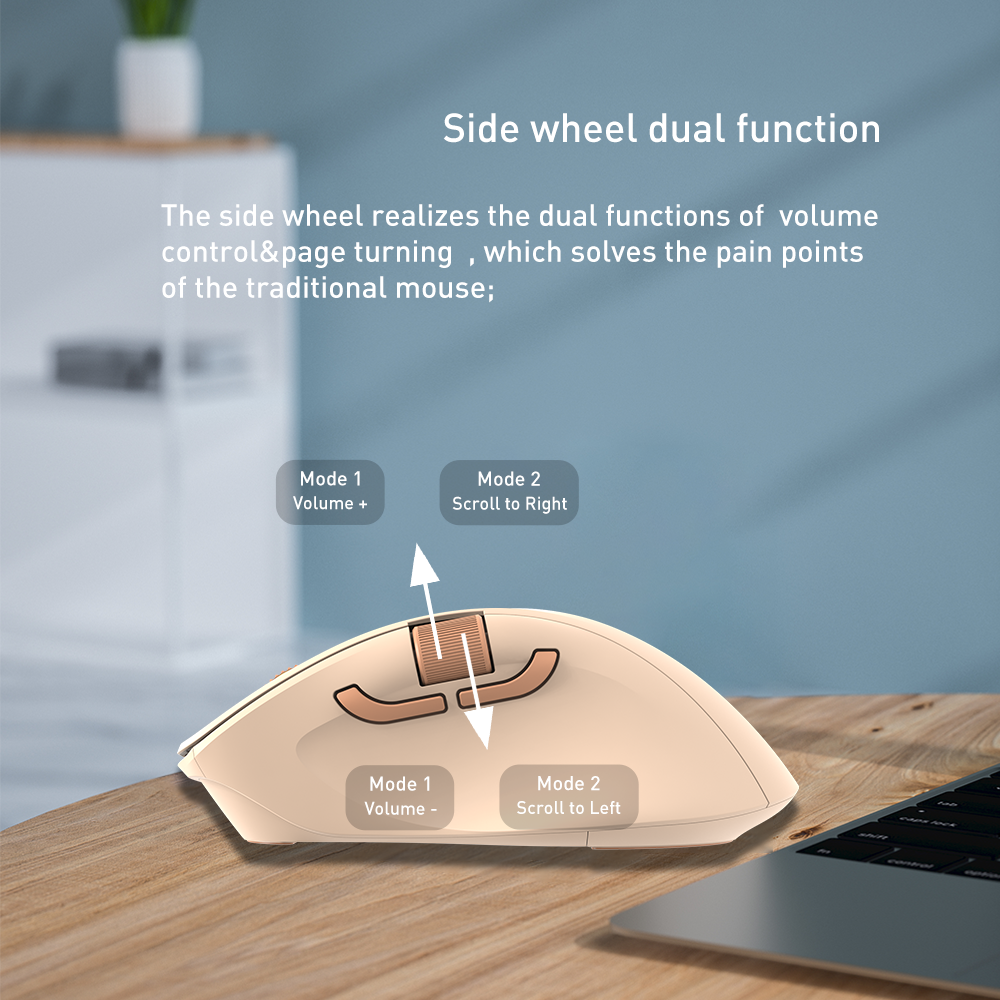 Ergonomic Gaming Mouse
Game office crossover rational consumers as the target customer group of this product;
A Bluetooth mouse is the perfect solution for the tech-savvy consumer who is always on the go. With its advanced connectivity options, it works with any device that has a Bluetooth connection, whether it's a laptop, tablet or smartphone!
One of the unique features of our gaming mice is the side wheel, which is designed to perform a dual function - control sound and page. This thoughtful design eliminates the pain points of gamers using traditional mice, providing a more efficient and comfortable gaming experience.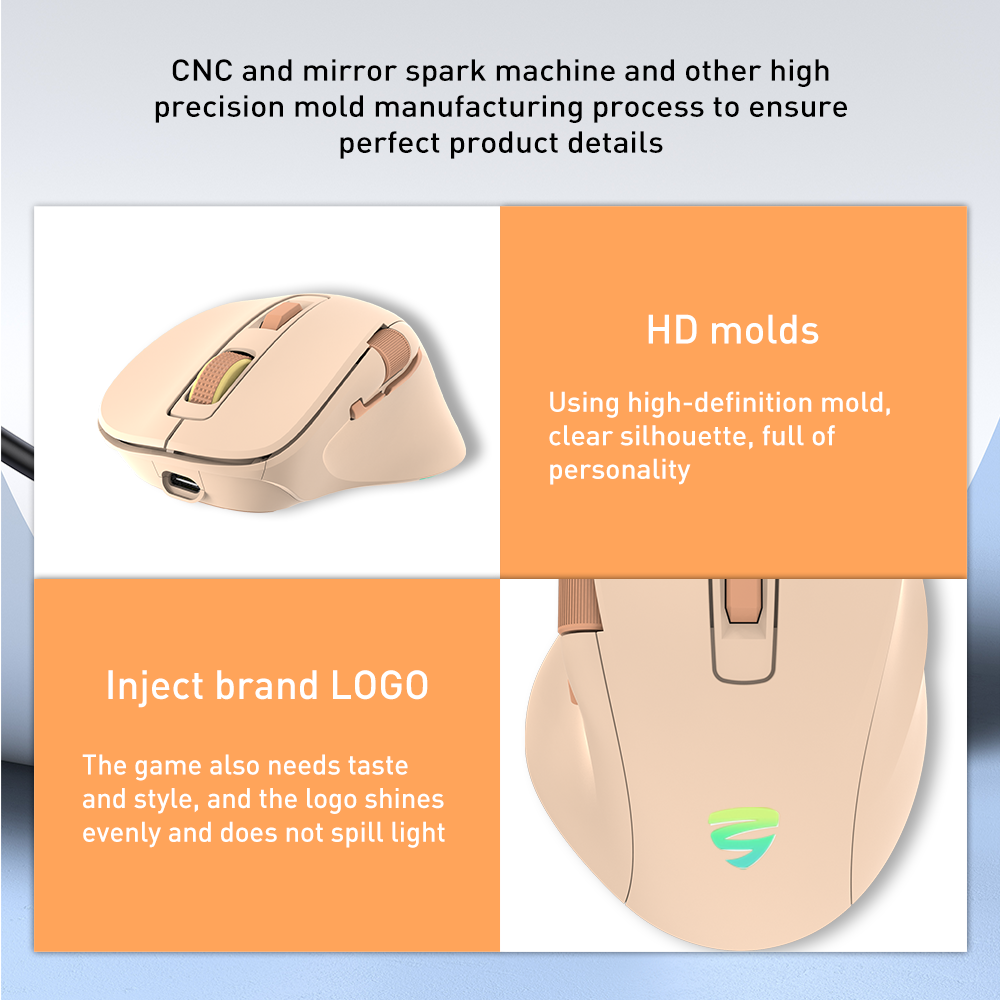 Rechargeable mouse
CNC and mirror spark machine and other high precision mold manufacturing process to ensure perfect product details;
In conclusion, our professional gaming mice are designed to meet the demanding requirements of our target customer base - gamers working in a professional environment. Our unique and ergonomic design, combined with high-precision mold manufacturing and advanced features like side wheels, make it a must-have for anyone looking for the ultimate gaming and office experience. At (Company Name), we stand by our products and believe we provide only the best for our customers. Thank you for choosing us!