I am going to show you one of our latest/ newest products---atmosphere lamp KY-HB03. Let's get started. As you can see that, it's not a sample lamp as we've ever seen before.
1. There're two hooks on the top of the lamps which can hook the headphones on it, which can create a deep gaming atmosphere in the room.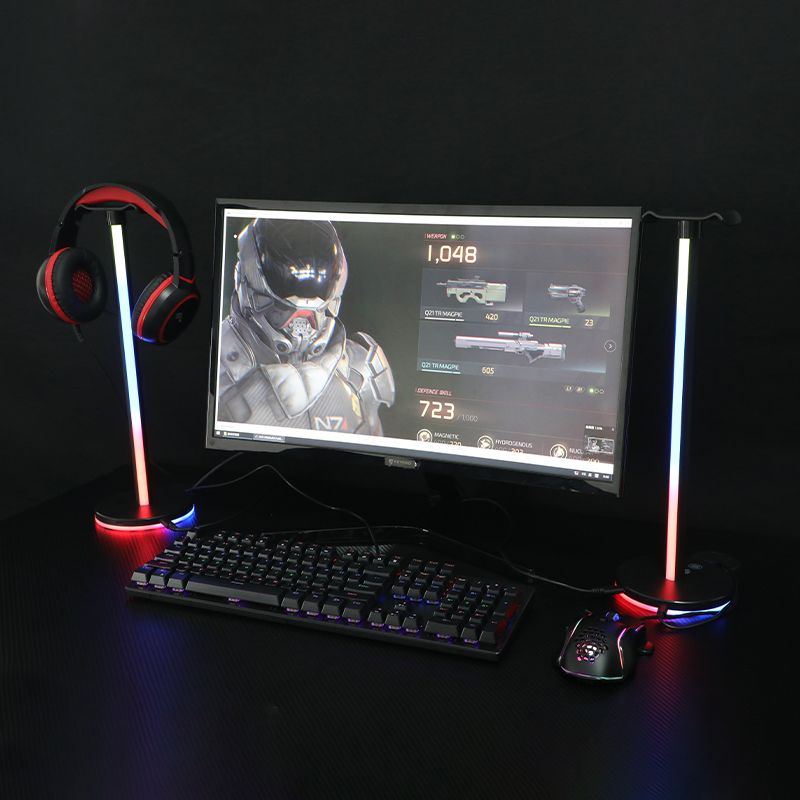 Headphone Holder With 2 USB Ports
2. With 1.5m USB to Type C cable for main device and with 1m Type C to Typc C cable for another device
3. Here you can put your logo on the base on the lamps, and here is the switch to change the backlit of the lamps. There're several lighting modes on it. Besides change the light through the hardware, you can also change the lighting modes by your mobile phone through connected by Bluetooth.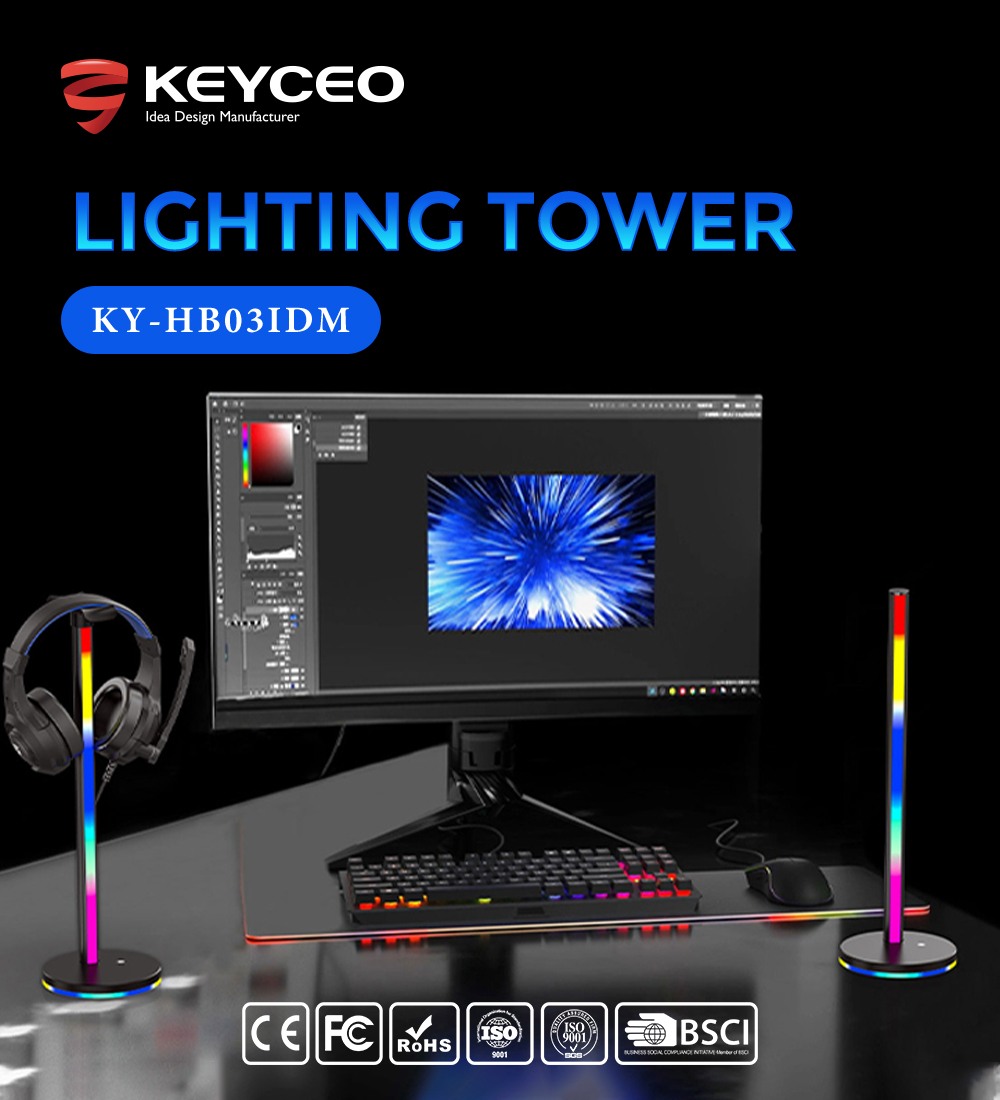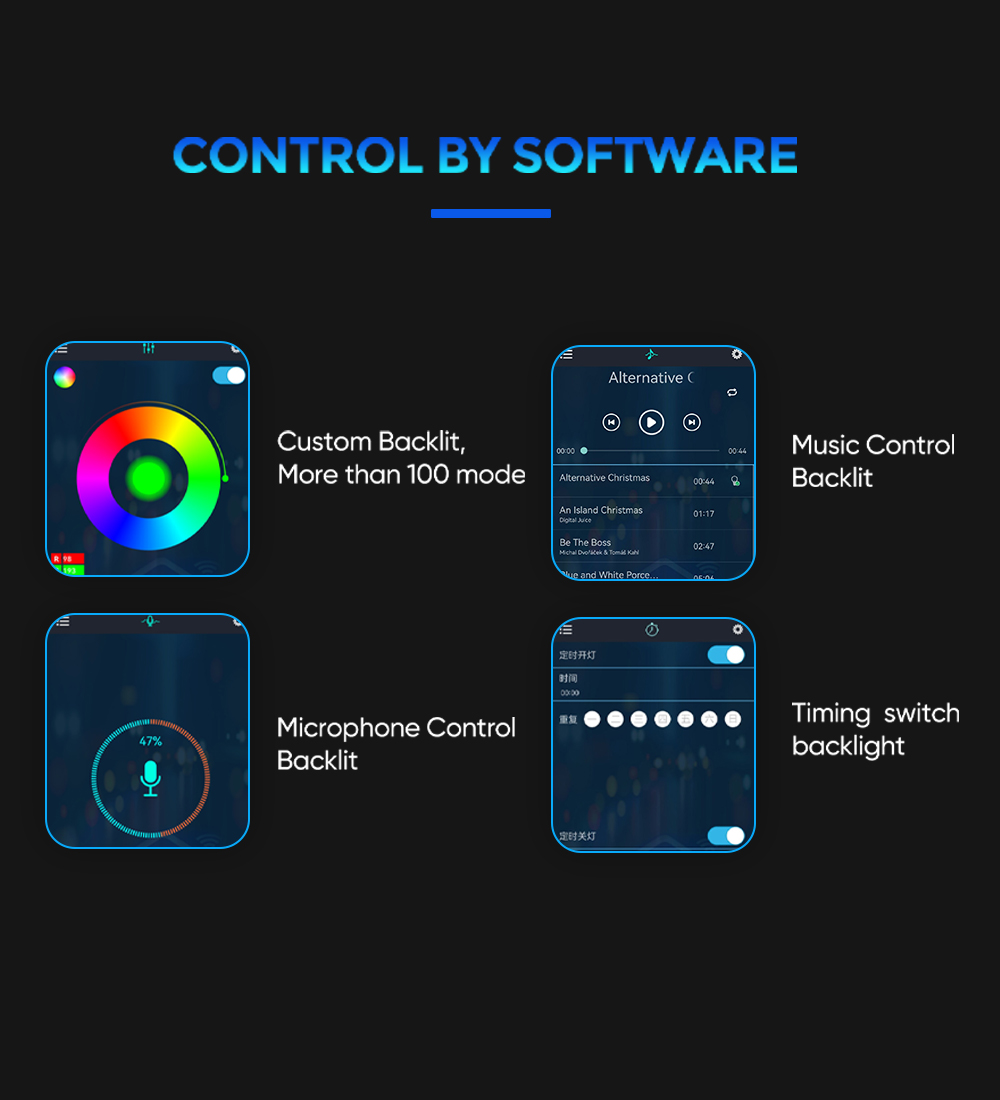 4. Android and ISO system download lighting control app by scanning the QR code, and then choose a browser to download the app, and then press download. And it will appear if you accept to install this app, press " ACCEPT" and it And it will continue to download the app.
Then it's installed successfully, the app will appear on your desktop…
APP with below fucntions:
· Group Manage
· Switch to turn on / turn off the devices
· Brightness adjustment
· Colors changeable
· Backlit speed adjustable
· Music mode
· Microphone mode
You can set up the timing for what time to turn on the light and what time to turn off the light.
As you can see that this APP is easy to use. I hope you will like our this model.