What's the advantage of Keyceo Scissors Keyboard
As with most things tactile, one's choice of computing peripherals is a deeply personal decision, opinion and feel eclipsing evidence and logic. If there's any gadget this applies to more than others, it's the keyboard — specifically the type of switch. Mechanical dominates, while membrane gets a bad rap. I'm here to remind everyone about the long-forgotten, One True Switch — the scissor.
Let's see KY-X230 Scissor Keyboard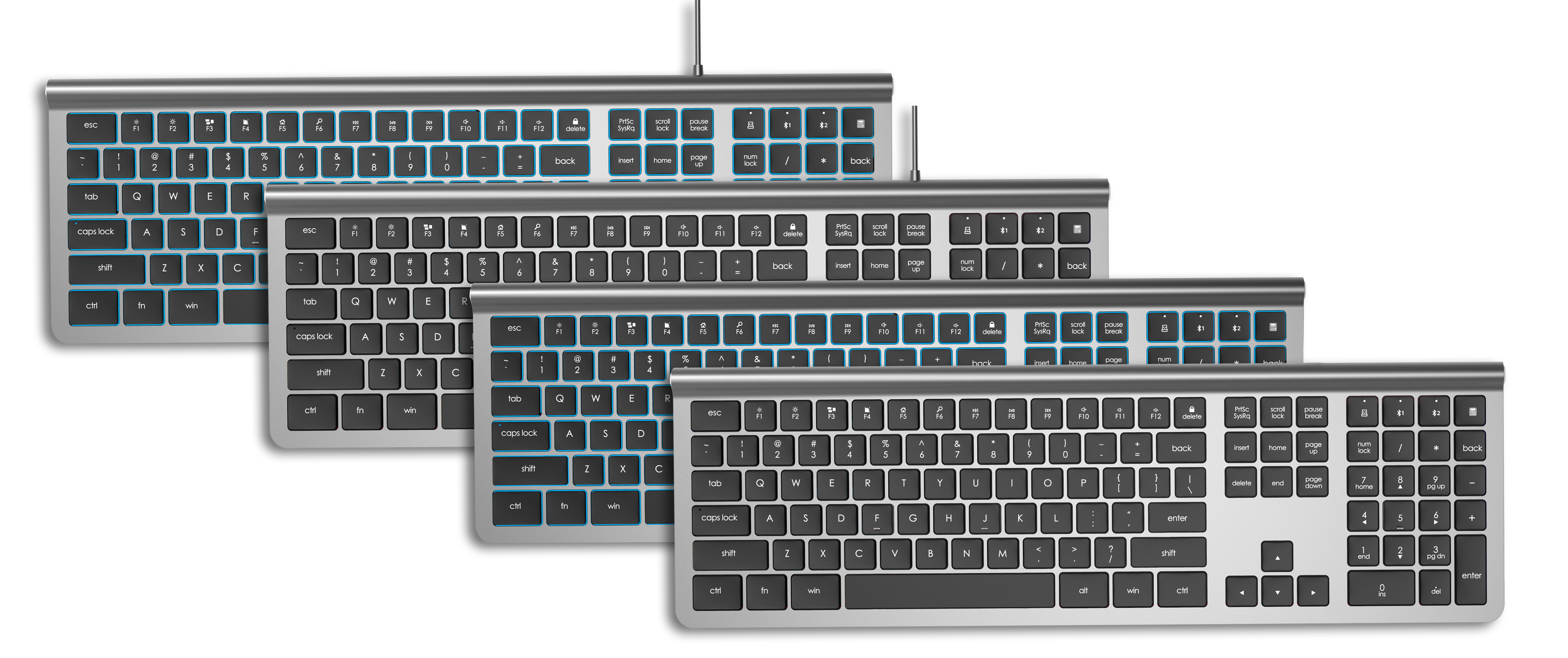 【SUPPORT DIFFERENT VERSIONS】: This keyboard with quipped with wired, with light or without versions/ 2.4G wireless rechargeable version or 2.4G + BT version/ 2.4G + BT rechargeable versions to match different user demand.
【FULL SIZE DESIGN& COVENIENT MEDIA KEYS】: 109 keys, each key is appropriately placed to prevent hitting the wrong key simultaneously. 12 multimedia hotkeys combined with FN, a calculator keys help you with one click to open the calculator, you never need an extra calculator on your desk again.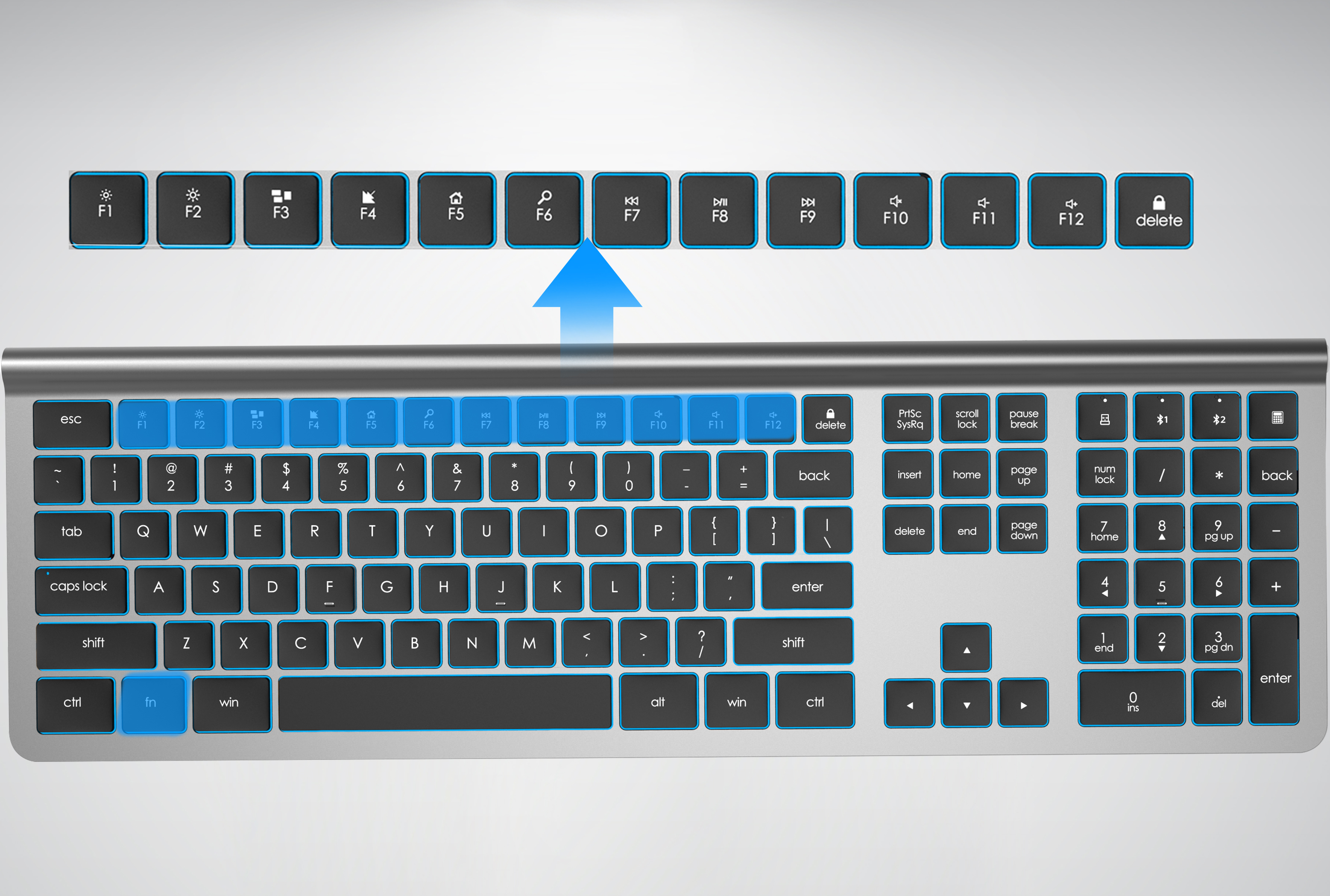 12 combinations of multmedia shortcuts
Easy access to music, volume control, home page etc.
【ULTRA-THIN SILENT WIRELESS KEYBOARD】: The keyboard's thickness is only 0.8inch. Designed in a tilt angle, it will naturally slopped to decrease wrist strain. Scissor switch design provides lower keystrokes, thus making your hand feel more comfortable and typing more silent, showing your care to the surroundings especially when you are working in a relatively quiet environment.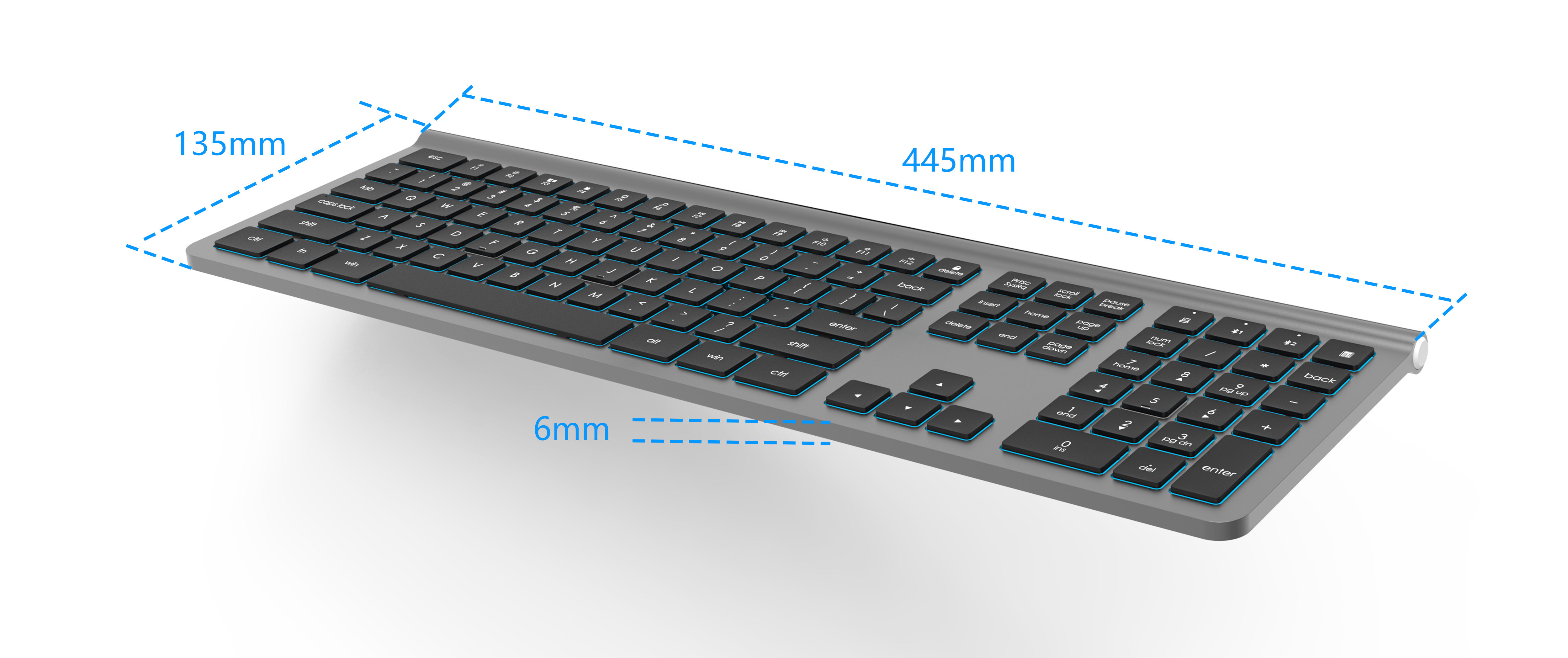 【FOLDABLE TILT FOOT STAND】:Different from other scissor keyboards, this keyboard has a foldable tilt foot stand, you can put the stand up when use it. Again, this is KEYCEO exclusive design, we are confident that we have surpassed many A brands of this design . Because all the scissors keyboard on the market can't solve this pain point, but KEYCEO did it.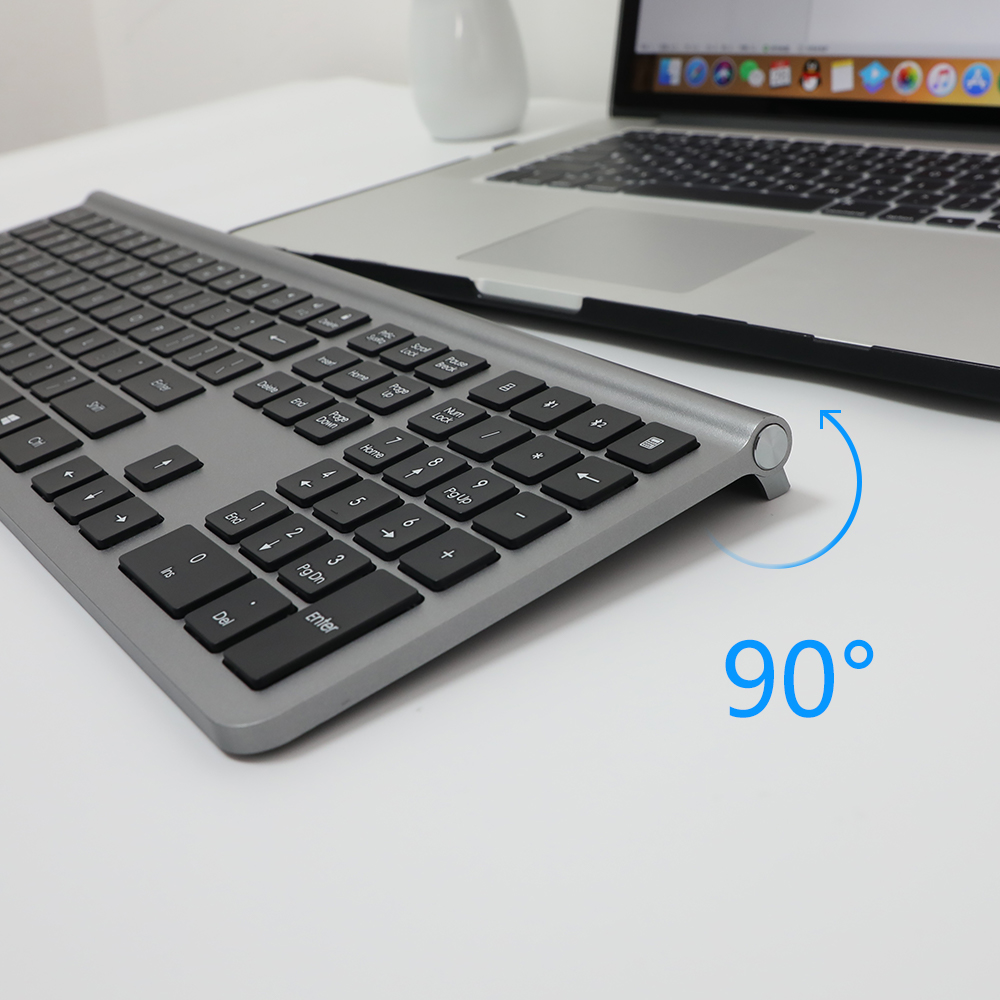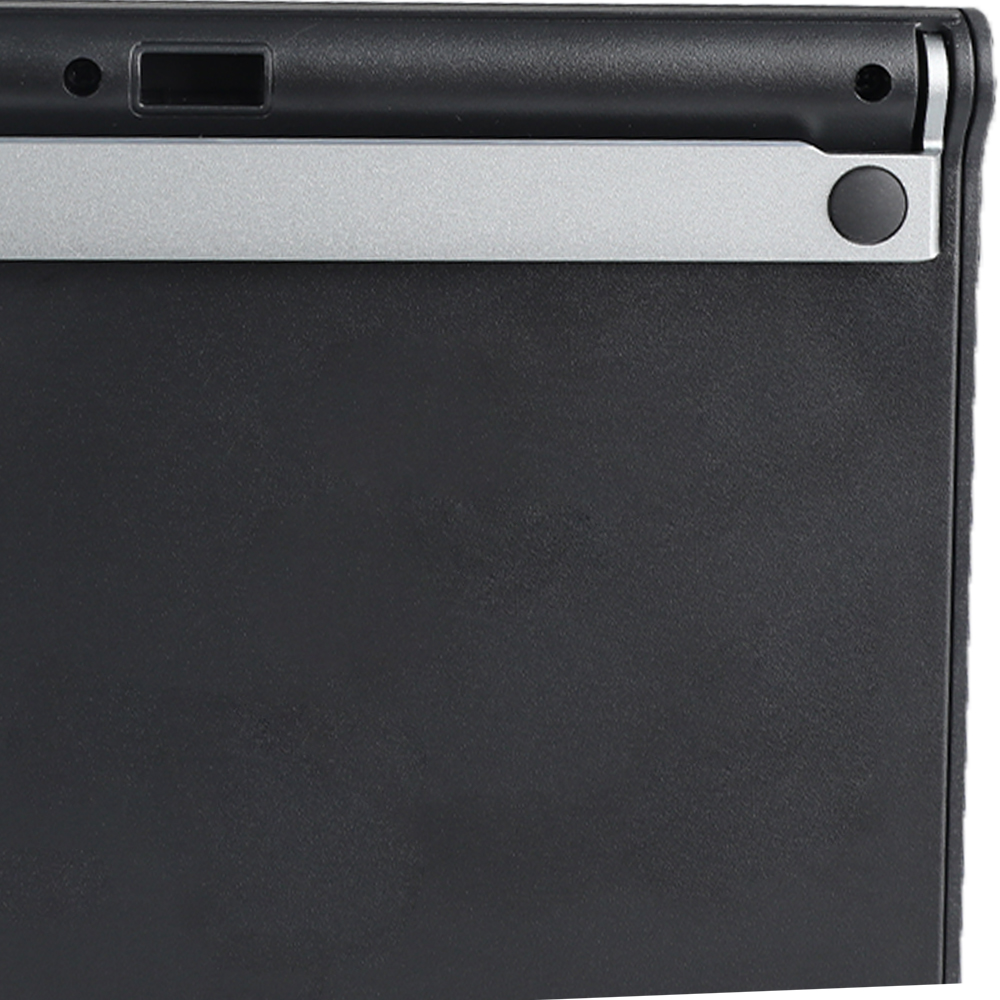 【RECHARGEABLE&BACKLIT】: Built-in rechargeable 900Mah lithium battery so that you don't need to purchase separate battery any more. Its high capacity can last for a long time. 1 x Type-C charging, You will don't need replace the battery, more environmental. Support 7 color backlit change function, increase and decrease backlit brightness function are help the user choose the backlit which they like and also support user use in any dark or bright place.
【EASY SETUP and STABLE CONNECTION】:2.4G and Bluetooth dual mode switch can help the user use on any device. the market many latest laptop are with only 1 pcs USB Port. It's really not convenience, KY-X230 Can solve this pain point.
【SUPPORT CUSTOMIZED SERVICES】:We can also provide customized services, if you have a good idea, or you want to make some adjustment on this keyboard, just tell us.