A CCTV monitoring host with a keyboard and mouse set,
This keyboard and mouse set can solve the problem of using an independent mouse for each host on the existing monitoring host. In many large supermarkets, large parking plants, large-scale experiences, urban monitoring system offices and other monitoring places, you will find many mice on the desktop. In this case, it is very easy for security personnel or monitoring room managers to take the wrong mouse, and it is also a waste of resources for equipment procurement. In view of this market pain point, KEYCEO's R&D team launched research and development demonstrations after obtaining this market pain point. The mouse is an essential monitoring and control tool, which allows the operator to quickly browse the video and images of the surveillance camera, and control the PTZ and zoom the field of view of the camera through specific operations. To solve the pain points of CCTV surveillance keyboards and mice on the market today, we have analyzed them from the following price point of view.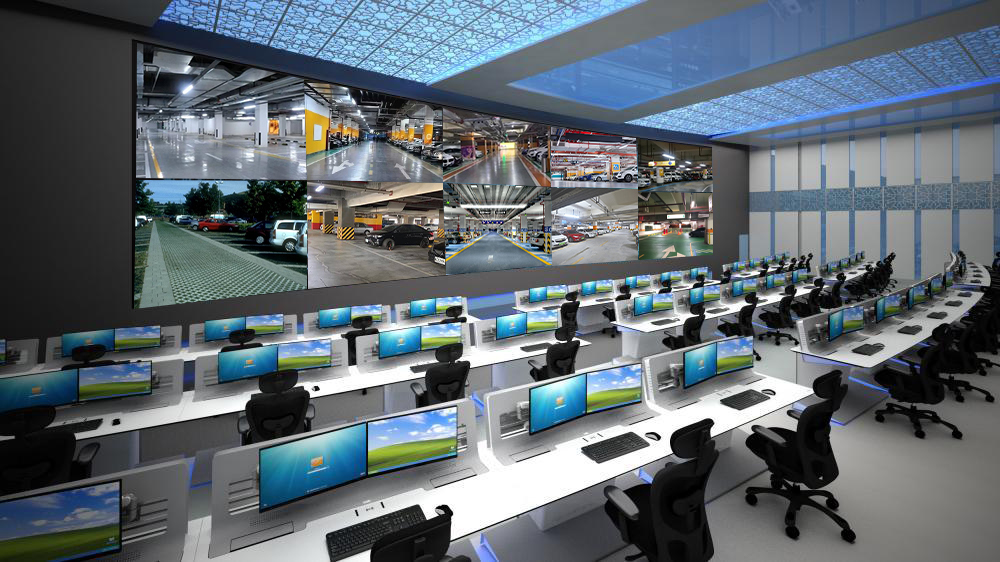 1. Background Introduction CCTV monitoring is an important part of a modern security system, which can monitor and control various scenes and environments through video monitoring technology. Keyboard and mouse are essential control tools for operators, they can greatly improve the operator's work efficiency and monitoring accuracy, as well as strengthen the control and management of the video surveillance system.
2. Basic requirements of the office keyboard and mouse In order to realize CCTV monitoring, the keyboard and mouse must meet the following basic requirements:
2.1 Simple design The keyboard and mouse used for CCTV monitoring should be simple in design, easy to use, and should have reliable triggering feeling and feedback response. This allows operators to execute commands under simple, consistent instructions.
2.2 Commonly used operations The keyboard and mouse should provide commonly used operations, for example, switching between different monitoring screens, adjusting the direction of the camera or zooming the lens. Additionally, the keyboard should provide shortcut keys and support saving and recalling user-specific profiles for later use.
2.3 Sensitivity and response speed The keyboard and mouse used for CCTV surveillance should have high sensitivity and response speed to support fast and seamless control and navigation. This is to ensure that operators can bounce to different camera views in real-time and quickly complete operational tasks if necessary.
2.4 Multi-platform support The keyboard and mouse should support multiple platforms and operating systems, including major operating systems such as Windows and iOS, to support many different monitoring and control schemes.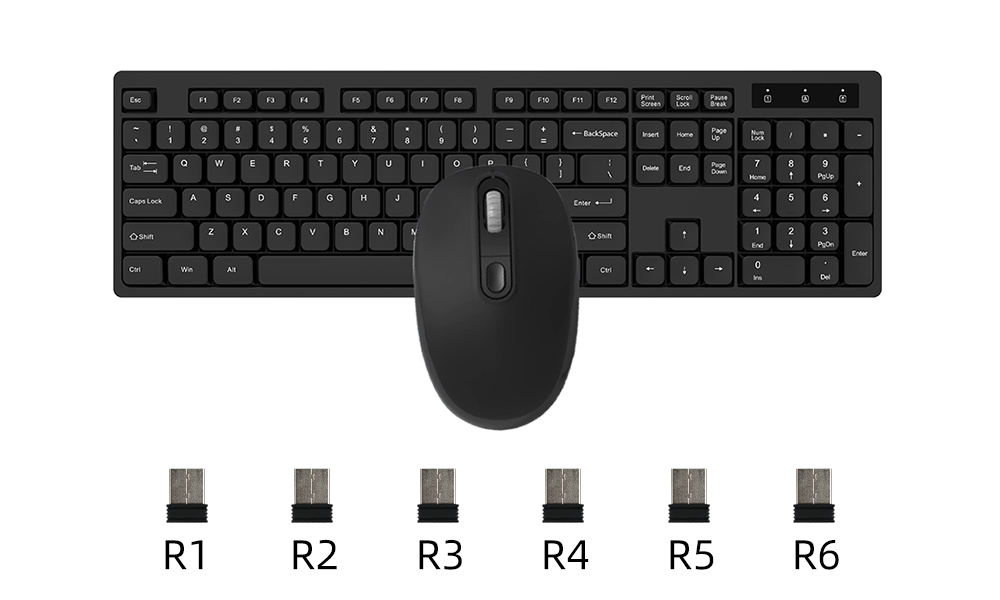 3. Technological innovation With the continuous advancement of technology, keyboards and mice have developed many new functions and technologies to meet the ever-changing needs of users. The following are some technological innovations of keyboard and mouse for CCTV surveillance:
3.1 Wireless technology The wireless keyboard and mouse used in CCTV monitoring have already begun to use wireless technology. Using wireless technology, a keyboard and mouse can be easily connected to the surveillance control center for wireless control, reduced wire usage and greater flexibility.
3.2 Fingerprint identification technology can also be used on the keyboard and mouse of CCTV monitoring, which is convenient for identifying the authorized operation and browsing of administrators without relying on external devices or controllers.
3.3 Face recognition technology Face recognition technology can also be applied to CCTV monitoring. By using a keyboard and mouse with face recognition technology, operators can easily handle surveillance video feeds.
After the above analysis, KEYCEO decided to withdraw from the first generation of wireless keyboard and mouse kits for CCTV surveillance in Hong Kong Global Sources in April 2023, to realize the innovation of technology 3.1, and then continue to iterate to realize the fingerprint recognition technology and face recognition technology. Keyboard and mouse. And can switch freely on six monitoring hosts at the same time.
This wireless keyboard and mouse is exquisitely designed, with a simple ergonomic shape, and uses 2.4G wireless technology to ensure an efficient and stable connection.
When using a wireless mouse, you only need to plug six different receivers into six different monitoring hosts without pairing, and you can freely switch between the six hosts through the switch at the bottom of the mouse, and the keyboard can be used according to FN+1- 6 to switch between different hosts, you can make the keyboard and mouse work on the same host, or let them work separately on different hosts, this wireless keyboard and mouse for CCTV monitoring host will be ideal for CCTV users and necessary tools.
By operating with a dedicated CCTV keyboard and mouse manufactured by KEYCEO, CCTV surveillance systems can increase efficiency, reduce chances of problems, and enhance security. This IDM case illustrates the basic requirements and main areas of technological innovation for CCTV surveillance keyboard and mouse manufacturer. The key is to welcome Everbright CCTV users to participate and provide valuable opinions. Your valuable opinions are the source of KEYCEO's innovative development.